Football
An Impeccable Man United Kick Barcelona Off the Europa League
Man United were a shell of a team just a season ago but are now showing signs of resurging as a force to be reckoned with in English and European football.
Manchester United did exactly what we didn't expect of them in the Europa Knockout stage by kicking Barcelona off the league. Man United beat Barcelona 2-1 in their Europa League round of 16 second-leg match. Manchester United consequently beat Barcelona 4-3 on aggregate as both teams had drawn 2-2 in their first-leg encounter.
A Manchester United that is Finally Coming Around
Manchester United are finally coming around and going back to their glory days. Man United were a shell of a team just a season ago but are now showing signs of resurging as a force to be reckoned with in English and European football. As a Man Utd fan myself, I am very excited to see my team embody our motto Glory! Glory! Man United! GGMU!
Erik ten Hag May Be Around for a Long While
A beautiful thing that we realized after watching Man United stage a comeback in their match against Barcelona yesterday, was that coach Erik ten Hag may be around for a while. Surprisingly, ten Hag has managed to bring together a previously shattered Man Utd and has won glory in yesterday's game. The win against Barcelona is his most glorious and most grand so far, and we are very proud of him and the team. Bravo ten Hag! Bravo Man Utd!
The Magic of Antony and Fred
Man United's two goals were scored by Fred and Antony. Fred went in confident, immediately after halftime, and put one behind Barca's net. This equalized as Barcelona had already scored one after a Bruno Fernandes' foul in the box that triggered a penalty. The penalty was taken by Robert Lewandowski who managed to score despite the effort lacking confidence or fervor.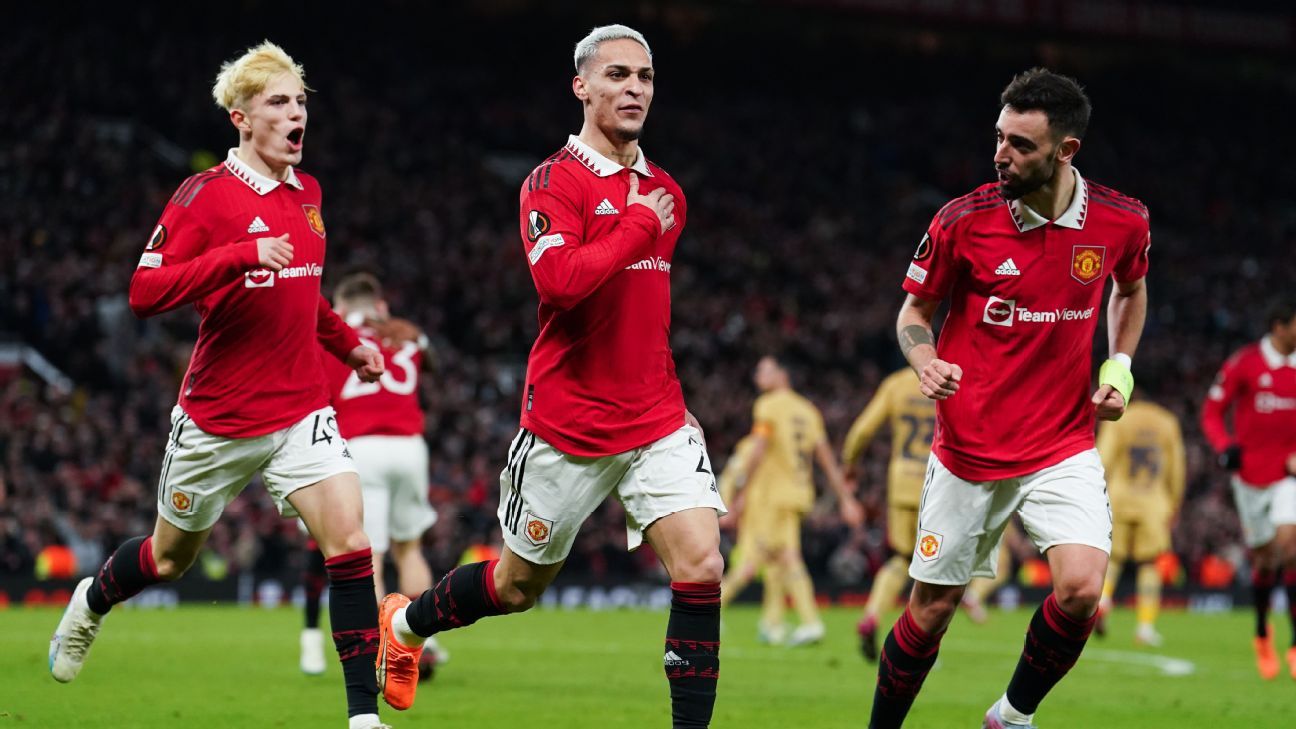 Antony's Goal: Third Time Lucky
The game was not done for United, however, as Fred started the second half with his strong-footed goal and Antony added to the scoreboard after converting another. Antony's goal was of particular magic as it was a third attempt at goal, following two quick attempts by United that were each blocked. The players jockeyed to get the ball inside with Antony's attempt being the third and the one to actually score. The goal was glorious, to say the least.
How is Barcelona Fairing Under Xavi Hernandez?
Barcelona, despite losing out to United and being kicked out of the UEFA Europa League, are in a much better place than they were a season or two back. Their good performance is an indication that Xavi Hernandez is doing a terrific job at the club and we expect Barcelona to display a lot of strength in their coming games and in the various leagues they'll be participating in.
A Very Strong Barcelona Thanks to Strategic Signings
It also helps that Barcelona have a solid team that maintains the strength of veteran players like Sergio Busquets, and young stars such as Ansu Fati, and has brought in impeccable forwards such as Robert Lewandowski. Barcelona's team is very strong, partly thanks to strategic signings, and gives Xavi Hernandez a squad that he can really work with to bring some magic to European and Spanish football.