Football
Anfield Annihilation: 7-0 is the Final Score for Liverpool vs Man United
For the first time in a long time, I've thought of quitting as a Man United fan.
For the first time in a long time, I've thought of quitting as a Man United fan. This is after a painful loss to Liverpool in EPL GW 26 at Anfield. Manchester United were given a proper thumping by Liverpool who beat them a whopping 7-0 (that doesn't sound right at all :'( ). I am shocked and in utter disbelief. We thought Man Utd was getting back on its feet but now we think otherwise.
"Liverpool look their best! Incisive.. and Clinical" - PL Commentators.
Triple the Braces: Braces for Nunez, Gakpo, and Salah
The much-anticipated matchup between Liverpool and Manchester United ended up being a free-for-all for Liverpool with their new tactical trio scoring a brace each. The trio: Salah, Gakpo, and Nunez, each had a go at the Manchester United net twice. They all bagged a handsome brace for themselves with Salah now becoming the highest-scoring player ever for Liverpool in the EPL, thanks to his 129 goals so far for the club.
The New Kids on the Block: Liverpool's Lethal Trio
Liverpool have been a giant in slumber for the better part of this season but today showed us their true colors. The giant awoke today and this was mostly thanks to the new kids on the block: the lethal trio of Salah, Nunez, and Gakpo. Gakpo opened scoring for Liverpool just before halftime in the 43rd minute and bagged a second right after halftime in the 50th minute.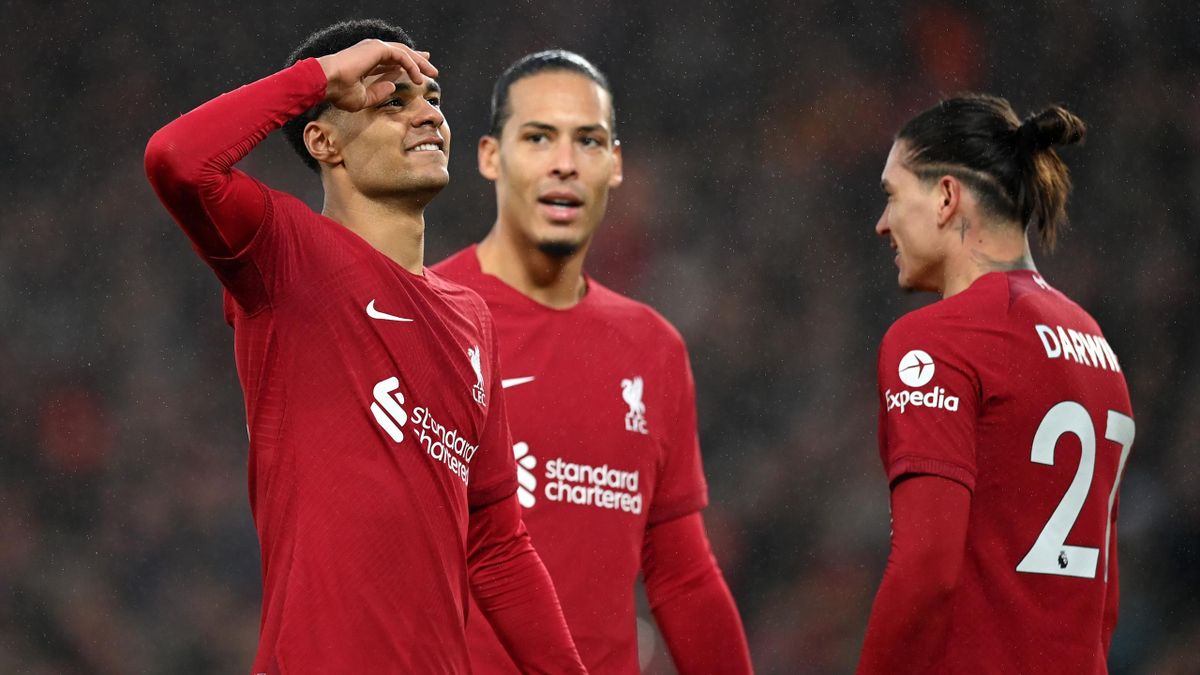 It was now Nunez's turn and he scored just 3 minutes and 27 seconds after Gakpo's first goal, and later went on to score a second in the 75th minute. As if two braces for two new players weren't enough, Premier League-proven Salah had his go at a brace as well.
Salah Breaks the Records Once Again
Mohamed Salah scored his first goal in the match in the 66th minute and escorted it to the record books with a second in the 83rd minute. What this means is that Salah is now the player that has scored the most Premier League goals for Liverpool at 129 goals, 10 of which have been against Manchester United. I think it is also fair to conclude that Salah and Liverpool are United's kryptonite; not that Man Utd have been a SuperTeam in the recent past.
Firmino to Leave Liverpool at the End of the Season as a Free Agent
Liverpool's 7th goal came from Roberto Firmino, who's set to leave the club at the end of this season as a free agent. Firmino this week let Jurgen Klopp and the team know that he will not be renewing his contract and is keen to leave the club as a free agent come the end of this season. He's been phenomenal for Liverpool, especially under Jurgen Klopp, and Liverpool will surely miss him and feel a void left by his departure. We wish him all the best.
The Embarrassment at Manchester United Tonight
Perhaps one of their most embarrassing losses, Manchester United have today gotten a beating that befits their leniency in the backfield. United's defense against Liverpool was a sh*tshow for lack of a better word. We can't even understand why or how they could let 7 goals through. We are even shocked that David De Gea could concede as many goals. What an embarrassment for Manchester United. Pull up ya socks blokes... Pull them up will ya?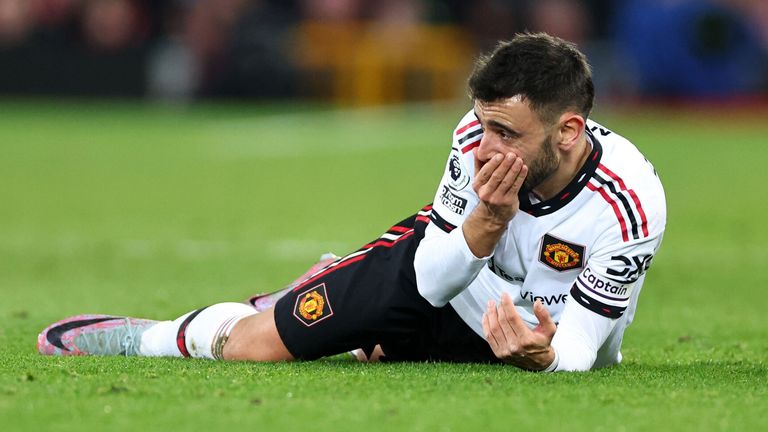 Man Utd's Biggest Loss in Almost a Century
Manchester United's 7-0 loss to Liverpool is their worst loss in 92 years. The only other similar huge losses were 7-0 losses to Wolves in 1931, Aston Villa in 1930, and Blackburn Rovers in 1926. Today's 7-0 loss was also Liverpool's biggest competitive win against Manchester United in all history.
Should Erik ten Hag Resign as Manchester United's Manager?
Erik ten Hag should probably resign after a defeat like that. Wow. I mean what in the world is going on at Man United? Is the news around the sale of the club affecting the players or what is happening?
The Glazers Seemingly Ready to Sell Manchester United at Last
There's been news that two contenders for buying Man United: Sir Jim Ratcliffe and Sheikh Jassim bin Hamad, have been greenlit to go on to the next stage of the purchase; where they'll be given access to the club's financials.
The Glazers seem eager and finally ready to sell but want a premium for Man Utd. The figure has been speculated as 6 billion Euros. Maybe this is the news that's sending the players helter-skelter away from defense. A shame. A big big shame for Man United.
Nottingham Forest Draw 2-2 with Everton
In another match in the Premier League today, Nottingham Forest drew 2-2 with Everton. Nottm Forest made a good effort coming from behind to equalize with Everton. Everton opened the scoring in the 10th minute as Demarai Gray converted a penalty.
A Brace for Brennan Johnson
Nottingham Forest then scored their first goal thanks to a beautiful conversion by Brennan Johnson in the 19th minute. Ten minutes later, Everton scored their second goal via Abdoulaye Doucure. Despite being seemingly defeated, Nottm Forest came back with a beautiful goal by Brennan Johnson, his second for the match, making it a brace for the youngster and a 2-2 draw. In another matchup, Brentford beat Fulham 3-2.