Football
EPL GW 24 Results: Arsenal, Man United, Liverpool, and Tottenham Flourish as Man City and Chelsea Flounder
A good part of why Manchester United are doing so good is that Marcus Rashford is having the season of his lifetime.
Gameweek 24 of the Premier League was yet another thriller as Arsenal, Manchester United, and Tottenham Flourished with Manchester City and Chelsea floundering. EPL GW 24 was nothing short of a thriller, as we saw huge teams upended and the underdogs showing some might. Here's how it went down.
Arsenal Flourish in their 4-2 Beating of Aston Villa
Arsenal flourished in GW 24 of the EPL after they beat Aston Villa 4-2. Arsenal's game was superb, as we have now come to expect of the team, with brilliant finishes from Bukayo Saka, Oleksandr Zinchenko, and Gabriel Martinelli who scored for the club. Zinchenko's goal was his first for Arsenal.
Own Goal by Aston Villa's Argentinian Keeper Martinez
The other Arsenal goal was an own goal by Aston Villa's keeper Emiliano Martinez in stoppage time. Martinelli's goal followed after Martinez had left the goal to go help his team in Arsenal's box. Aston Villa, in turn, made a two-goal reply thanks to Ollie Watkins and Phillipe Coutinho whose finishings saw the back of the net.
Manchester United Beat Leicester City 3-0 in EPL GW 24
Manchester United were not left behind this time as they showed their sharp wit with a 3-0 defeat of Leicester City. Manchester United are finally becoming a team a fan (such as myself) can appreciate. Leicester's loss wasn't for a lack of trying, as Barnes and his teammates made good attempts at goal, but David De Gea's brilliant form saw their efforts fail to come to fruition.
Rashford Brace: How Did Man United Get So Good?
Manchester United played a fantastic game and put on a brilliant display of prowess and skill. United's goals included a brace from Marcus Rashford who's having the season of his career. Rashford has now scored a total of 14 goals in this Premier League season, and we can't wait for more from him. United's third goal came from Jadon Sancho who also made a brilliant finish.
Rashford is Having the Season of His Lifetime
A good part of why Manchester United are doing so good is that Marcus Rashford is having the season of his lifetime. In the last few weeks and since Erik ten Hag joined the club, Rashford has been tremendous on the pitch. He's scored time and again and is getting to the point where he's syncing very well with Bruno Fernandes, who is coming through with the assists, and him with the scores. Congratulations Rashford and Congratulations United! Bravo!
Liverpool beat Newcastle
Liverpool had a not-so-bad gameweek, for once, after they beat Newcastle United 2-0. Klopp's boys played well and this ensured that Darwin Nunez and Cody Gakpo saw the back of the net.
Is Liverpool the Next Leicester City?
Liverpool are still in a lukewarm state and we are eager to see them back to their winning ways. No one wants another case of a team that comes up, like Leicester City did a few seasons back, and then flounders to the bottom.
Tottenham Spur Past West Ham
Tottenham Spured (yes pun intended) past West Ham beating them 2-0. Spurs played a phenomenal game that started with Son Heung-Min on the bench. Emerson Royal did what we expect of all royalty and scored the first goal, with Son coming in from the bench to score the second.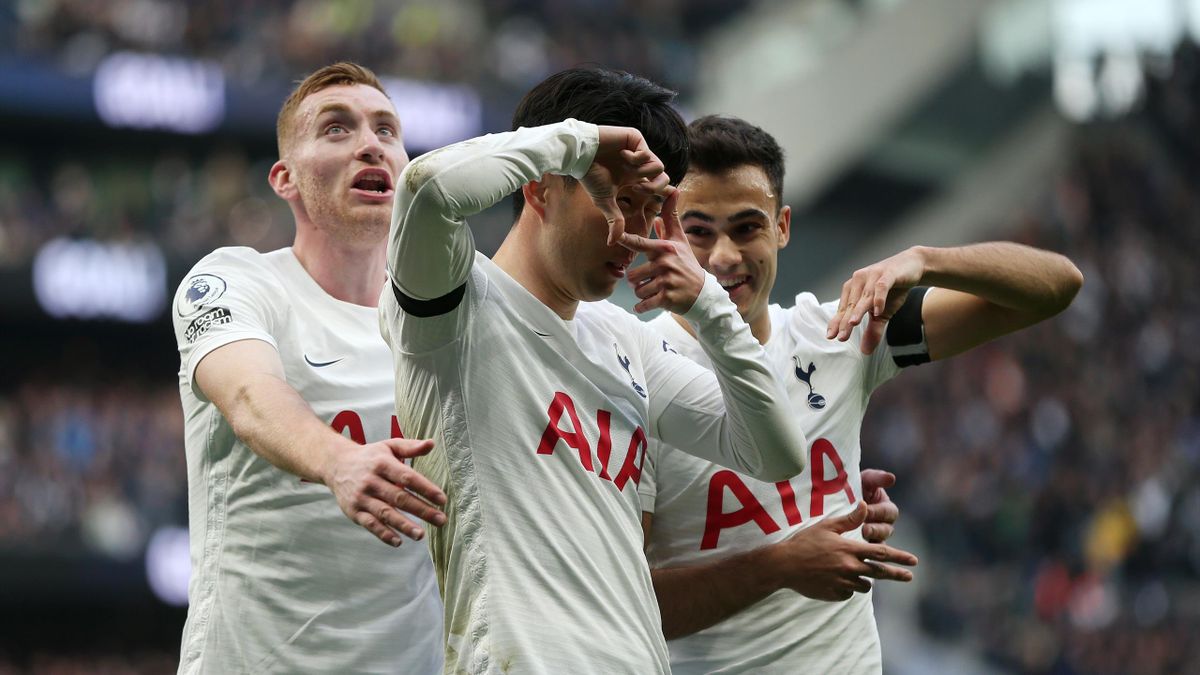 Son Heung-Min's Chemistry with Harry Kane
Son Heung-Min's goal was assisted by Harry Kane and was yet another brilliant example of their on-pitch chemistry. Kane got the ball from a wonderful overhead cross that he placed perfectly in front of Son. Son didn't hesitate, in turn, and one-touched the ball past the keeper into the net. The goal was phenomenal and is yet another nod to the prowess of the two players.
Manchester City Flounder Against Nottingham Forest
GW 24 of the EPL also saw Manchester City flounder, leading to their 1-1 draw with Nottingham Forest. City, and especially midfielder Kevin De Bruyne, struggled to see the back of the net. Bernardo Silva, however, ended the goalless drought and scored a goal for the club.
Could Lethargy be Entrenching Itself within Manchester City?
Manchester City continued playing like they were super bored and tired, and Nottingham Forest nipped one in their bud thanks to a Chris Wood goal in the 84th minute. In our view, City need some energy drinks and relaxation or they may end up even dropping out of the top four.
Chelsea Flounder and Lose Out to Southampton
Chelsea, despite looking like they were about to get better, floundered leading to a 1-0 loss to Southampton. 'The Blues' seemed to still be having Monday blues from the last week as despite good attempts, they couldn't get one past the net.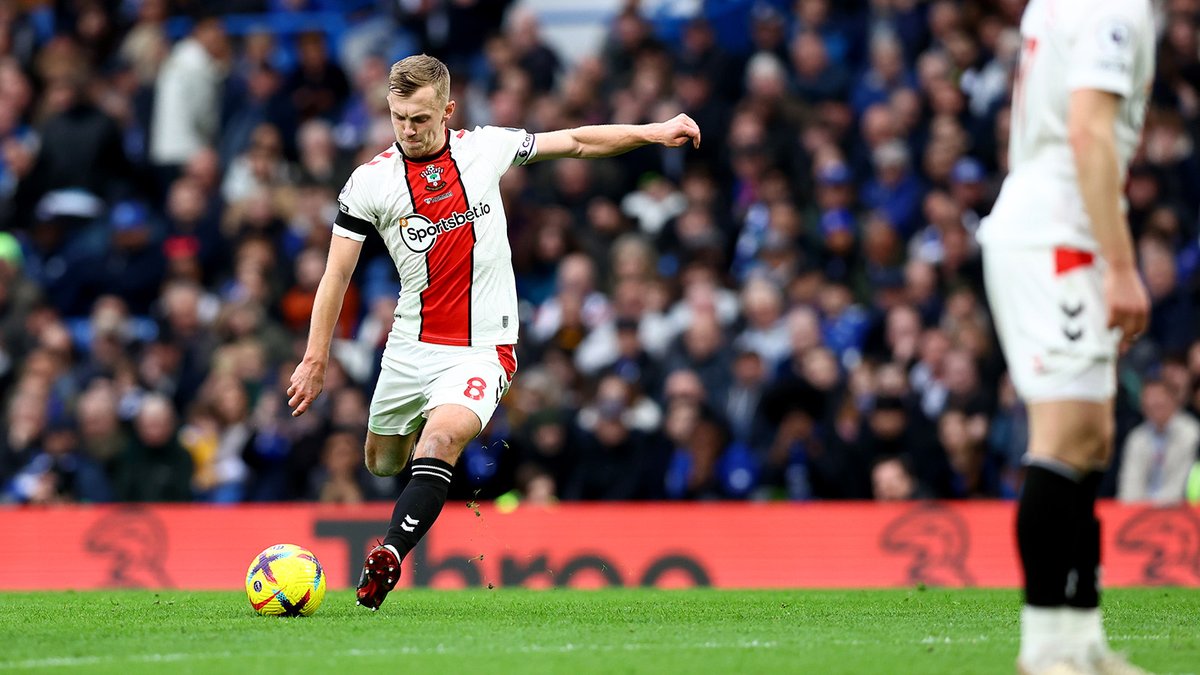 Chelsea can be a really good team but have unfortunately become bogged down by poor leadership from head coach Graham Potter. Southampton, in turn, did well culminating in a goal from James Ward-Prowse. Ward-Prowse scored a wonderful goal from a free kick at 25 yards, showing why everyone calls him 'Mr. Freekick'.
Other EPL GW 24 Results: A Week of 1-0s
In other EPL GW 24 results, Brentford drew 1-1 with Crystal Palace. 'The Bees' seem to be in a slump despite good performances in the past. Bournemouth beat Wolves 1-0 as did Fulham who also beat Brighton 1-0. Everton, on their part, also beat Leeds United 1-0.
EPL Table
The EPL Table has gone back to domination by Arsenal. Arsenal stand in the lead of the Premier League standings with 54 points, thanks to their win against Aston Villa and Man City's draw with Nottm. Manchester City follow in second place with 52 points, closely followed by Manchester United in third place with 49 points. United are climbing up slowly by slowly and only need 6 points to topple Arsenal.
Tottenham are in fourth place with 42 points, closely followed by Newcastle in fifth place with 41 points. Fulham are in sixth place with 38 points, followed by Brighton, Liverpool and Bretford who are in seventh, eighth and ninth place respectively, each with 35 points. In tenth place is Chelsea with 31 points. Stay tuned and subscribe.