Football
Real Madrid Thrash Liverpool 5-2 in a Very Entertaining Champions League Round of 16 Knockout Stage Match
Real Madrid have such high quality that the game almost felt like a World Cup Semi-Final.
The UEFA Champions League Round of 16 knockout stage matches continued with a very entertaining showdown between defending champions Real Madrid and Liverpool at Anfield. The game was wildly entertaining thanks to Liverpool's quick goals at the beginning of the match. Things didn't go their way, however, as Real Madrid made a comeback that was termed the 'King of Comebacks'. Here's how Liverpool vs Real Madrid went down.
Real Madrid Thrash Liverpool 5-2
In what was one of the most entertaining football matches we've ever watched, Real Madrid beat Liverpool a whopping 5-2, showing yet again why they are UCL champions. Liverpool showed some grit, however, especially in the first minutes of the game kicking off with two goals in 14 minutes. The first was a goal by Darwin Nunez in the fourth minute, followed by Mohamed Salah's, which took advantage of a Courtois mistake, in the 14th minute.
Dual Mistakes by Both Goalkeepers
Salah's second goal was a capitalization on a mistake made by Real Madrid's keeper Thibaut Courtois. The funny and entertaining thing, however, is that Liverpool's keeper Alisson Becker went on to make a similar mistake, giving Vinicius Jr. his second goal in the match in the 36th minute. Vinicius Jr. by this time had already seen the net with a brilliant goal in the 21st minute. The two made it a Vini Jr. brace but Real Madrid was not done.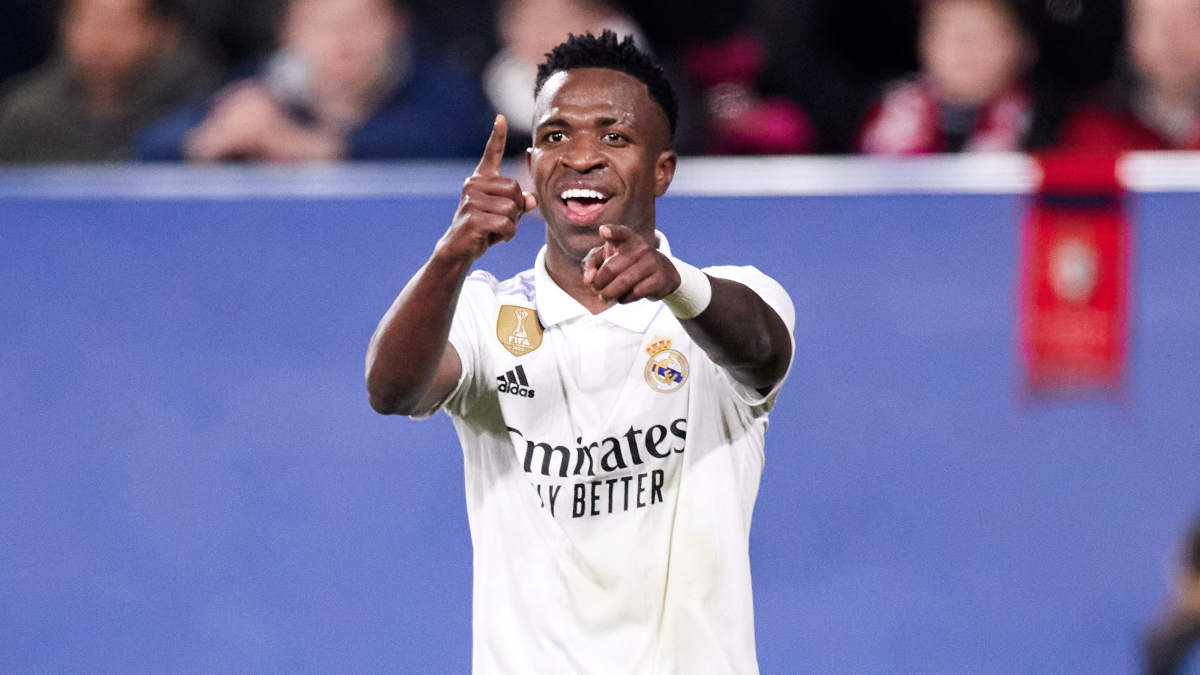 A Luka Modric Wonder Free Kick
After the half-time break, Real went on to score their third goal, thanks to a free kick that was a result of a foul by Liverpool's Joe Gomez. The free kick was taken by Luka Modrić and was beautifully headed in by Eder Militao in the 47th minute. Modric played phenomenally and put on a wonderful assist in the form of a wonder free kick.
Brilliant Benzema
Real Madrid's third goal set the stage for a Benzema brace. Brilliant Benzema scored his first in the 55th minute, closely followed by his second in the 67th minute. One of the two goals was a simple hit that got momentum and direction thanks to a Joe Gomez deflection. Benzema was, nonetheless, brilliant and cemented Real Madrid's win to 5-2.
Real Madrid 5-2 Liverpool: The King of Comebacks
Real Madrid's comeback from two goals under to a 5-2 win has been termed the 'King of Comebacks'. True to the word, it was purely phenomenal. We have never watched a football match and gotten so pleasantly shocked. Real Madrid's quality on the pitch was tremendous. The players did simple, yet very swift one-touch plays and the game was so fast-paced that we barely had time to grab a cup of coffee and still keep up. We love that.
Will Real Madrid Win the UCL 2023?
Most probably yes. We are yet to see another team in the UEFA Champions League that is as well-playing as Real. Real Madrid have such high quality that the game almost felt like a World Cup Semi-Final. With the squad they have and with calm and collected manager Carlo Ancelotti at the helm, Real Madrid have a very good chance of winning the UEFA Champions League 22-23.
Other UCL Round of 16 Results
In other UCL Round of 16 Leg 1 results, Napoli beat Eintracht Frankfurt 2-0, thanks to goals by Victor Osimhen and Giovanni Di Lorenzo. Napoli played a tremendous game and beat 10-man Eintracht Frankfurt. The remaining two UCL Round of 16 Leg 1 knockout stage matches will be played today. Manchester City will face RB Leipzig and Inter Milan will face Porto. Stay tuned.
💡
Update: Man City drew 1-1 with RB Leipzig while Inter Milan beat Porto 1-0.